About Us
Makis Eleftheriou Opticians is a family run business, which first started in 1983 in a small practice in Paralimni. A friendly, professional approach with a high standard of service has always been the ethos of Makis Eleftheriou Opticians. This has proved extremely popular with our clients over the years, providing to the community the highest levels of clinical excellence coupled with the highest quality products.
As experts in eye care, we know you cannot put a price on good eye sight and health. But that does not mean that great eye care needs to cost the earth. 
We work with both international and local businesses in order that we can provide you with a unique and wide range of spectacle frames, sunglasses, spectacle lenses and contact lenses to ensure you will be totally comfortable in your new eyewear.
Our staff is always on hand to offer the advice you need to help you find what suits your individual eye care requirements - we will do everything we can to meet your expectations. 
We value our customers so our aim is to be at the fore front of the latest developments in eye care and products. We want to give you the best care for your eyes. We do this by investing in ourselves- we keep our skills and knowledge current.
Our Advanced Eye Examination is at the heart of our service. We are the ONLY Opticians locally using fundus photography technology and visual fields to give you the best eye care. 
Without a team of experts, the best technology and most extensive range of spectacle frames is no guarantee of perfect eye care and wear! That is why everyone at Makis Eleftheriou is professionally qualified.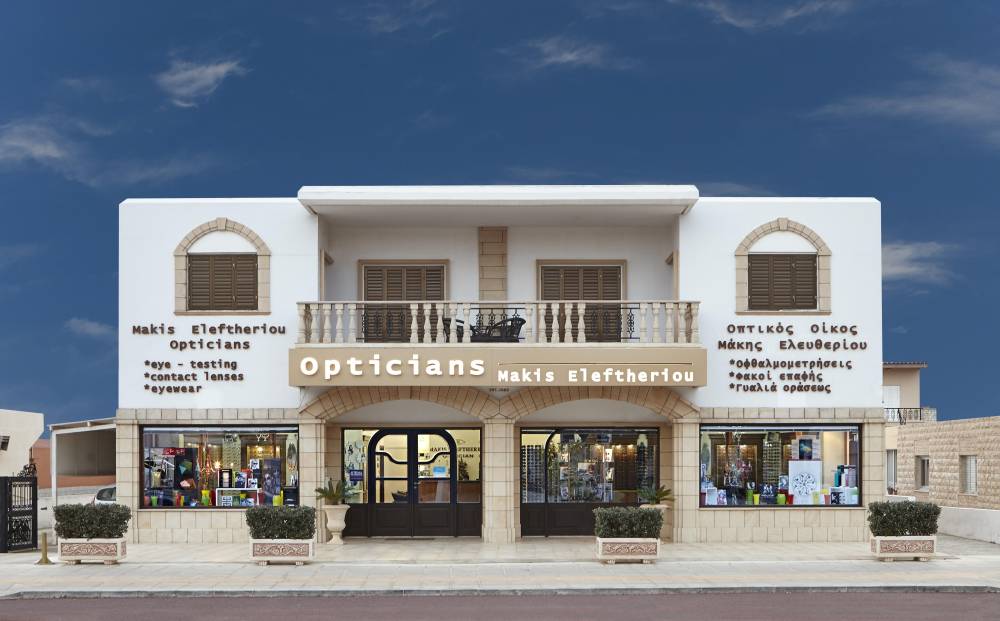 The world's premium design brands in one destination.